ZANY GAMES AND ACTIVITIES FOR ALL AGES!
A Fun Fieldz representative on-site in uniform

A painted field, scaled to your location

TONS of games and props, including rubber chickens!

Complete set-up and clean-up of the field
Let's Have Some FUN!
So just what is "The Fun Course"?  Simply put, it is a collection of zany games and activities that are fun for kids of all ages!  Our Fun Fieldz representative will come to your location, set up the field, and take everyone through a host of different events, complete with sports equipment and crazy props, such as our 6′ soccer ball and  "Chicken Soup"!  Everyone is sure to participate and have a silly, fun time!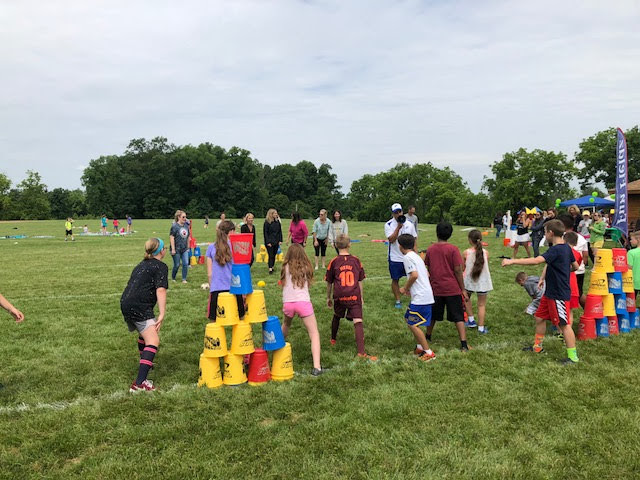 Ready to have Fun Fieldz at your
next event?