We bring the FOOTBALL GAME to you!
Complete scaled football field

Painted lines, end zones and yardage markings

Two (2) 15ft high H-frame goal posts

Sideline yardage marking signs

End zone pylons

Flags and belts for 24 flag football players

Footballs and place-kick holders

Complete set-up and clean up of the field
Gridiron Fun For Any Location!
Have you ever dreamed of not just throwing a football around, but actually kicking the winning field goal?  Or going for it on 4th and inches on an actual field?  Fun Fieldz can bring this to your location with our football package.  Complete with two 15 ft high H-frame goal posts and a painted field with yardage markers, you can live out your football dreams.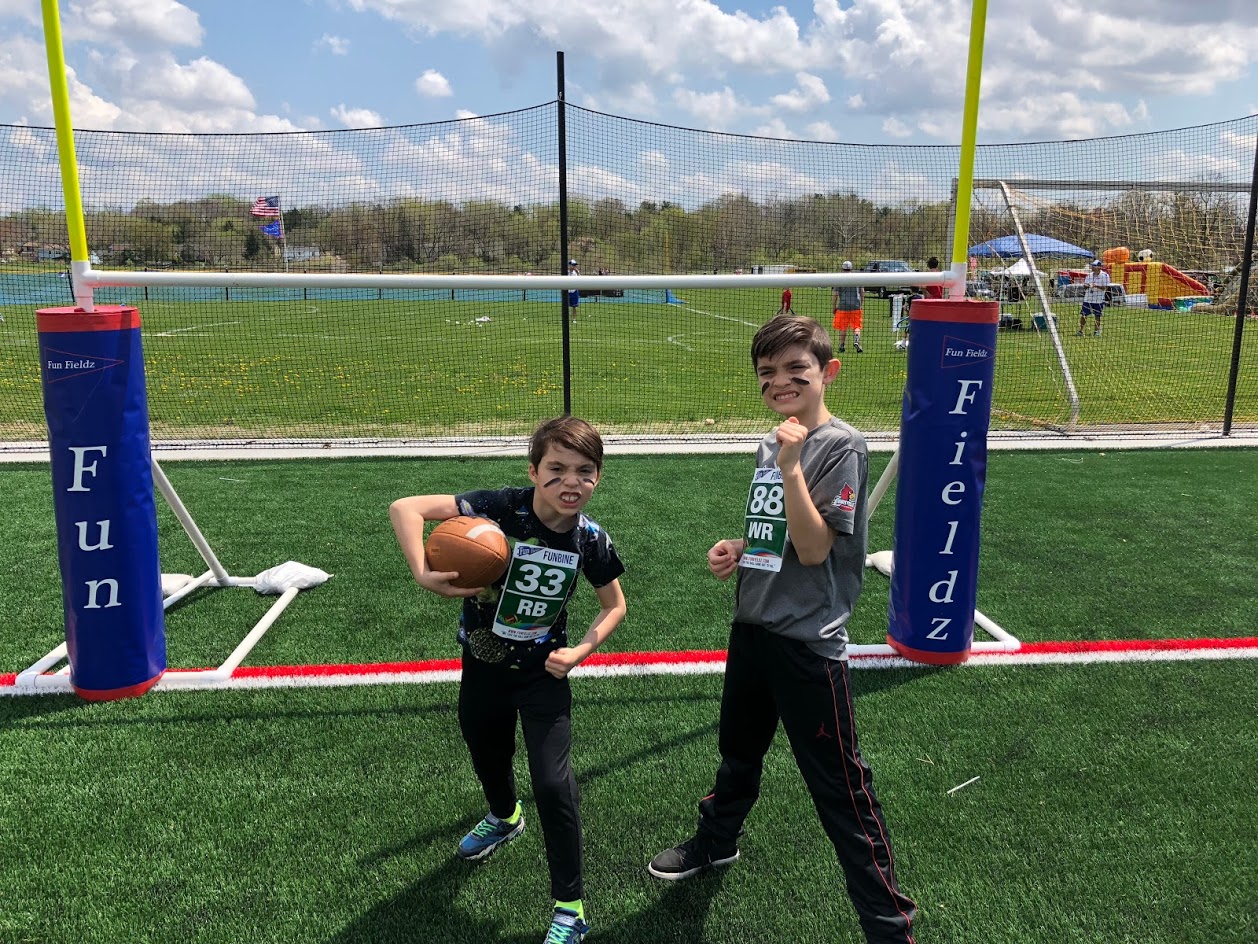 Add On The "Funbine" For More Football Fun!
The Funbine is our version of the NFL Combine. Our Funbine is a mixture of various physical and mental "tests" based off of what actually takes place during the NFL version. Test your football skills with our Funbine and feel like a real pro!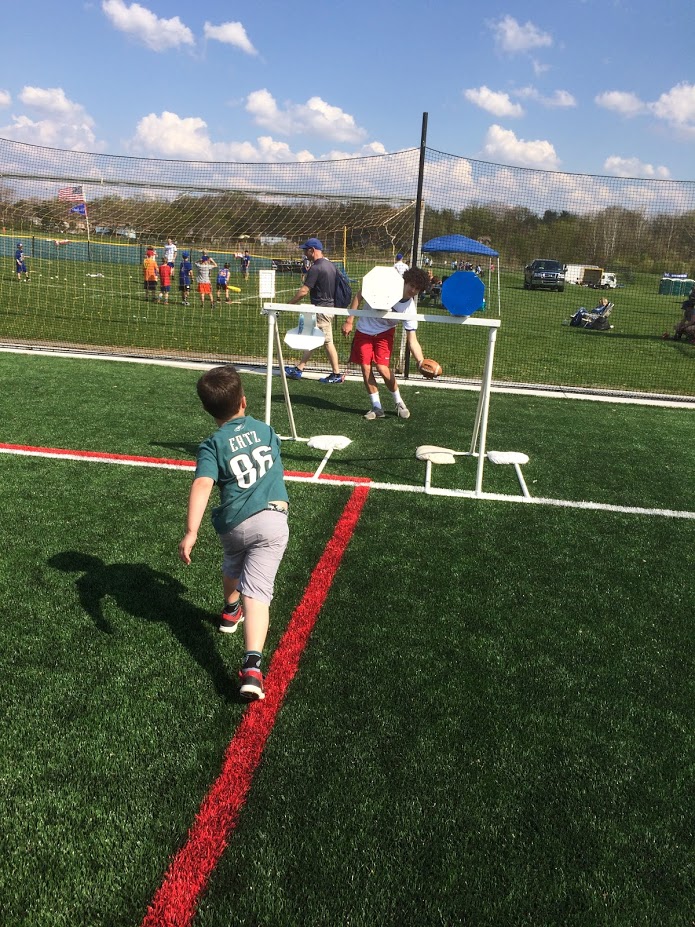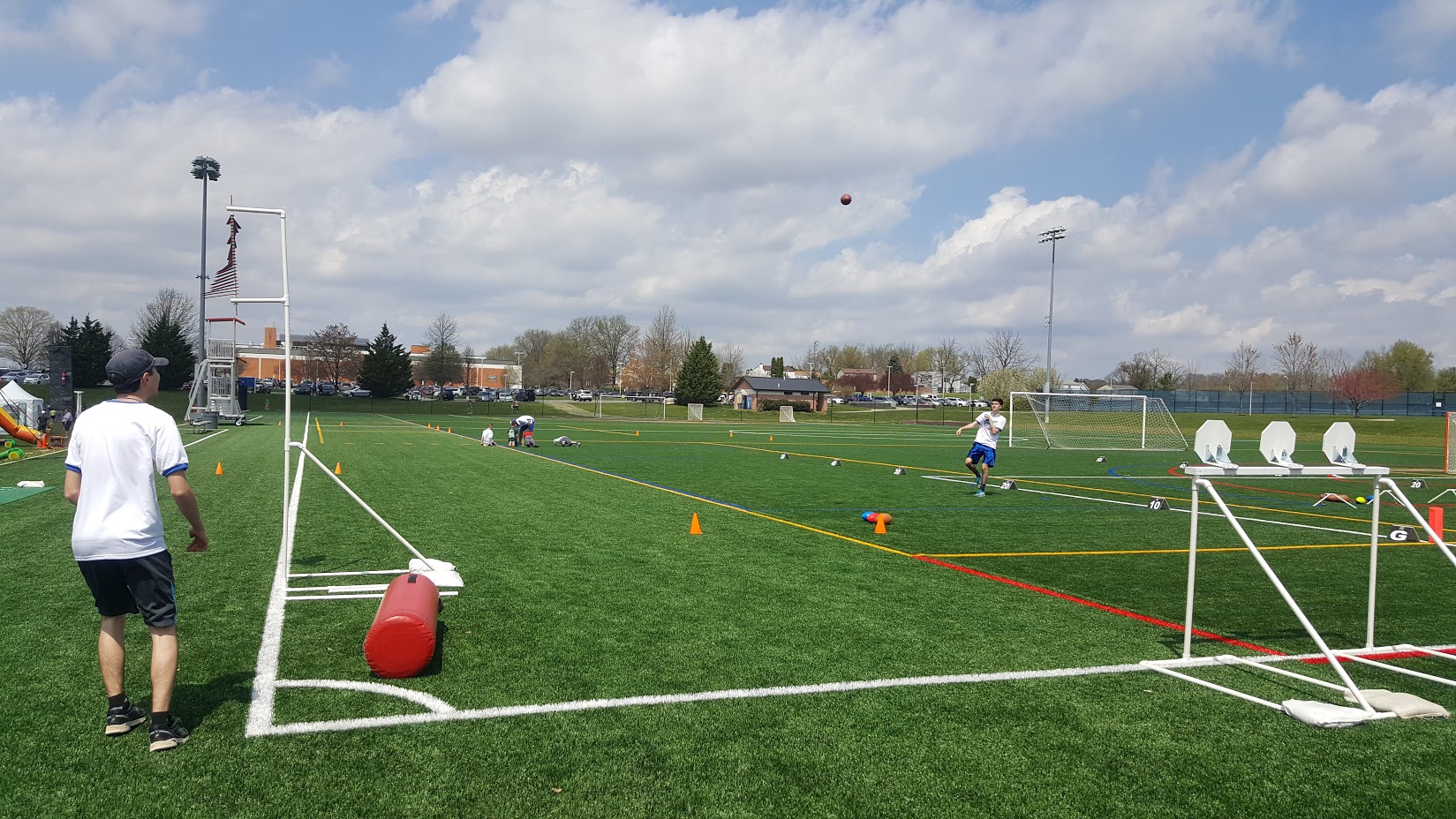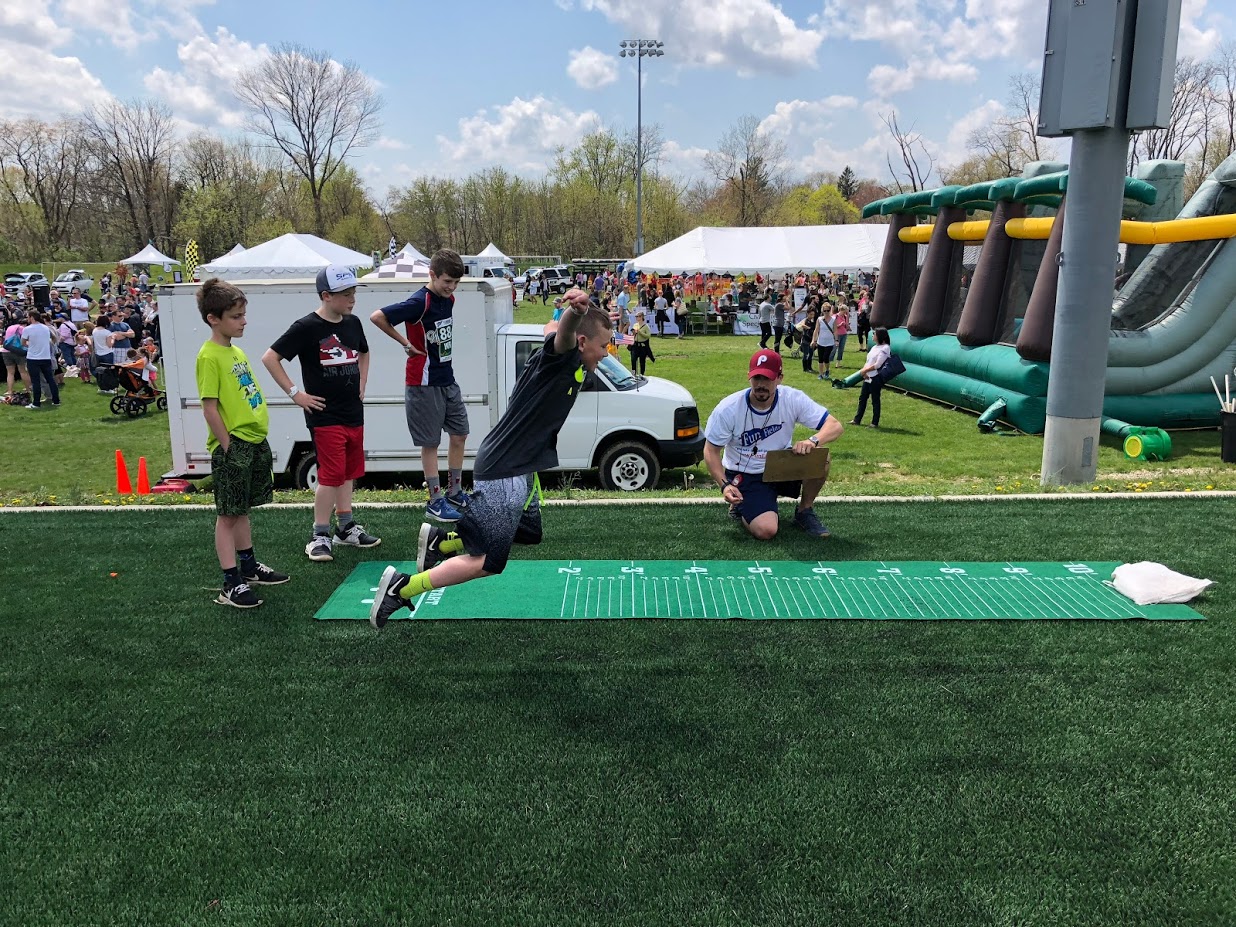 Ready to have Fun Fieldz at your
next event?